I just recieved this letter in an e-mail from The Hollywood Forever Cemetery. Hell, they show movies there every Friday and make a mint, and people get wasted and run all over the tombstones. This has so much less impact and has never made me a dime.
Filed under 037 Video, intss blog by Marc Horowitz on Mar 17th, 2006. 1 Comment.

I should try this using my last name, "HOROWITZ". Mmmmmm….
Walah! Instant Respect!
[tags]respect, sweetride, car, stencil, volvo, caddy, jewishpride[/tags]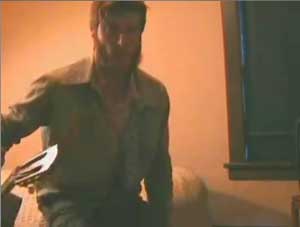 CLICK HERE TO SEE DICK CARLTON'S BALL SONG

[tags]music, song, guitar, dickcarlton, ball[/tags]
Filed under 037 Video, intss blog by dick_carlton on Mar 21st, 2006. Comment.

This is Jon Rolston's old Mazda – a real champ. Sean McDonald did that lovely stencil work you see.
This was taken a while back when I wanted to fill Jon's car with ice and attempt to drive it across town. Never really worked out – you can read more about it by clicking right here.
Have a nice day!
[tags]ice, car, mazda, jonrolston, seanmcdonald, driving, design[/tags]