037 Video
Posts with videos in them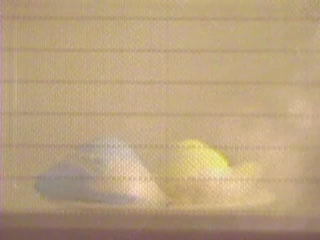 It's almost [tag]Easter[/tag]; and can only mean one real thing, those awfully delicious [tag]marshmallow[/tag] [tag]peeps[/tag] hit the stores, and in tremendous quantities! Here is something you can do very easily using those tasty treats. Take two of em, put a toothpick in each, place em on a plate, and throw em in the [tag]microwave[/tag] for a minute. Sit back, not too close to the microwave (they say that is bad for you), and watch the [tag]battle[/tag] begin!
CLICK HERE TO WATCH THE GREATEST PEEP BATTLE EVER!

Filed under 001 Imagination, 037 Video, intss blog by Marc Horowitz on Mar 21st, 2006. 2 Comments.