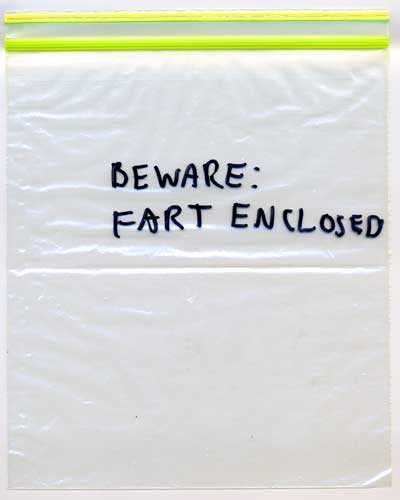 you can do this too. The fart has obviously been released from this bag and caused much damage. Make one and carry it with you. Release it in your absolute darkest moment.
Do it!
warning: most people WILL be disgusted at your efforts and you may loose friends.
Filed under 001 Imagination, intss blog by Marc Horowitz on Mar 15th, 2007.