I wanted to see what would happen if I put a roll of paper towells in the back of a pick-up and drove on the freeway. It was really beautiful, but had me a bit worried that the whole thing would cause an acident. The whole roll disappeared by the time we reached our destination. This would have made a nice video.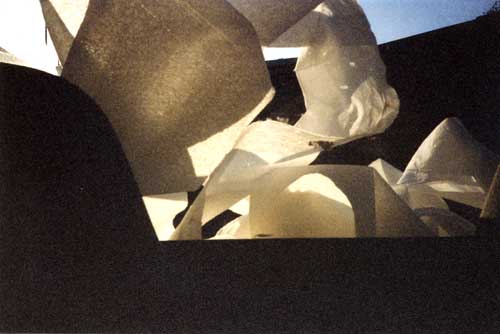 [tags]papertowels, driving, idea, traffic, fun, fundanger[/tags]
Filed under 001 Imagination, intss blog by Marc Horowitz on Mar 22nd, 2006. Comment.