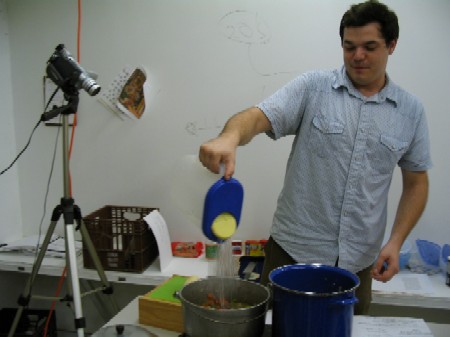 For those of you in the Virginia Area, Ryan Mulligan will be performing his new version of "The Stew Lecture" at the Virginia Museum of Fine Arts on April 13th. You need a college ID to see the show. Don't ask me why.
For those of you who don't know, I cook food for people in galleries, and tell them about the history of soups. Marc knows all about it, you can ask him.
Filed under Events, intss blog by ryan mulligan on Mar 14th, 2006. Comment.