This week on Gross or Awesome…
A carefully plucked hair from Marc's beard, split near the middle by nature's choice. A fork in the road. Do you go to the deserted island with only a battery powered pipe organ or do you head for the jungle with just a leaf blower and fork-lift? This is it! So I must ask you now – Is this photo Gross or Awesome?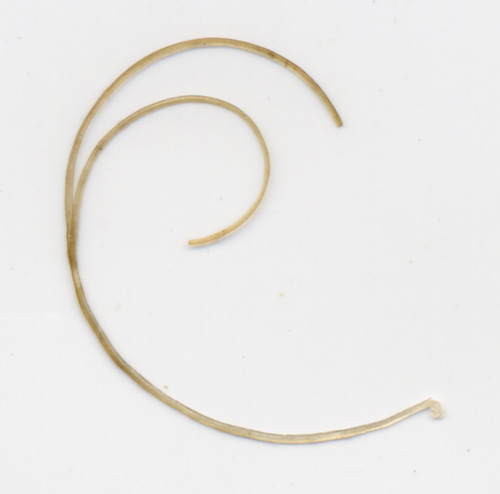 .
You decide GROSS or AWESOME. Please leave your response in the comments section of this post; you can answer why if you have time to kill.
Tune in next week for Kitchens from the 50s
p.s Yes, something can be grossly awesome and awesomely gross. Take a side.
[tags]gross awesome grossly awesomely marc horowitz beard hair nature deserted island pipe organ fork lift jungle leaf blower new show[/tags]
Filed under Amazing Finds, intss blog by Marc Horowitz on Mar 12th, 2007. Comment.