How About a Burrito at My Favorite Place?
I posted an ad on craigslist asking people to join me for a burrito at my favorite travelling taco truck in Oakland. We met up at a specified time and ordered together. After ordering, I took a picture of the person. We ate together, discussing whatever was to come about. When we finished, I took a snap of their "burrito sculpture," (a.k.a their trash).
Pete – Collage Artist and Graphic Designer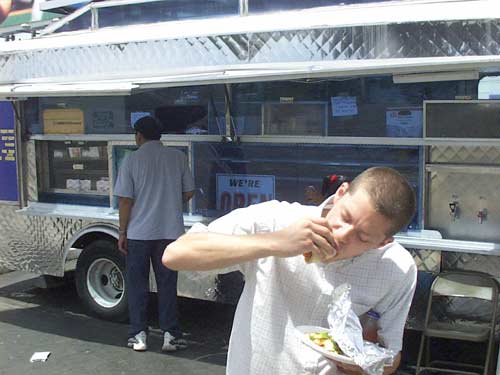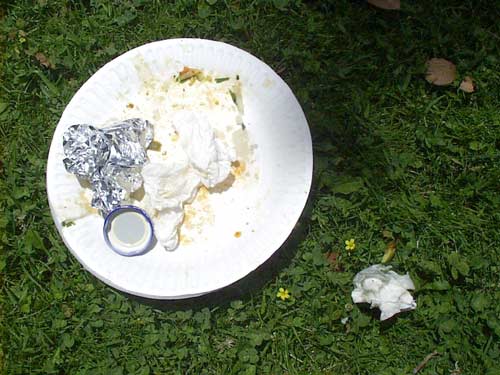 Bruce – Web Designer, Activist, and Sculptor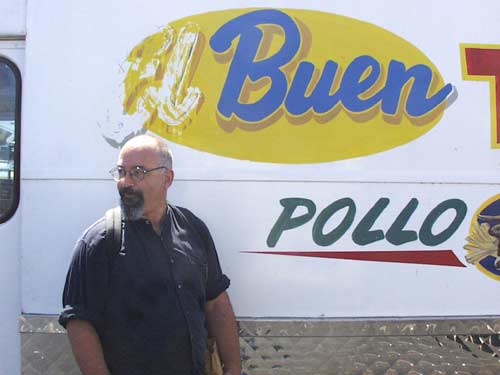 Joe – Photographer
Randy and Yvette – Students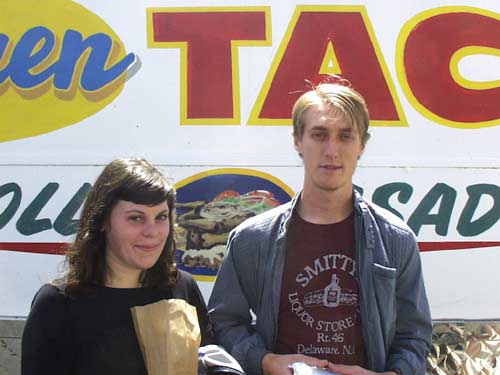 Filed under 001 Imagination, 028 Your Local Gallery, Events, intss blog by Marc Horowitz on Jun 21st, 2001.