Ron Jeremy's Birthday – Mistaken as Jon Heder – silly paparazzi
I went to Ron Jeremy's birthday party in Hollywood this past weekend. The paparazzi thought I was Jon Heder and ushered me on the red carpet. I thought it was funny and went along with it.
I mean come on… Jon Heder… really? I think I look more like Charles Manson in the 60's at Aspen for a weekend of skiing, hot tubbing and wife swapping. But OKay.
The paprazzi did a great job and posted some images and video from the event to wireimage, a celebrity image page. (3/20 – wireimage changed the caption to read my name now instead of Jon Heder's – so clever). Here's a sample:
CLICK HERE TO SEE THE VIDEO THAT IS DOWNLOADABLE (in case something happens with the above youtube link)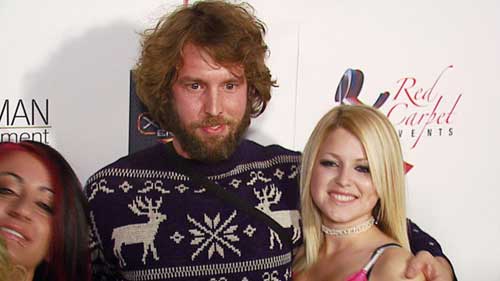 The mayhem.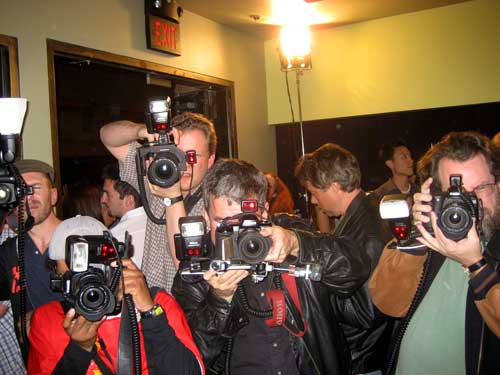 And here is the hedgehog himself, 3 feet away from me. Incredible.

some "crazy" paparazzi hired by Major Asshole

I think I should do myself up to look like Mickey Rourke or Ted Koppel next time. But maybe you should try that and tell me how it goes.
the somewhat lovely defamer blog picked up on this story – read it here
(Hollywood scares me)
3/22 – look, I'm inspiring! – one man's story. I should start speaking at high schools around the country!
3/23 – The Ron Jeremy stunt made the showbiz show on comedy central (i really don't like that show at all) – check it the showbiz show clip
[tags]marc horowitz paparazzi ron jeremy jon heder mickey rourke ted koppel wireimage.com major asshole charles manson brendan donnelly is a genius stoopid hollywood coolio defamer comedy central david spade showbiz show[/tags]
Filed under Everything Else, intss blog by Marc Horowitz on Mar 16th, 2007. Comment.